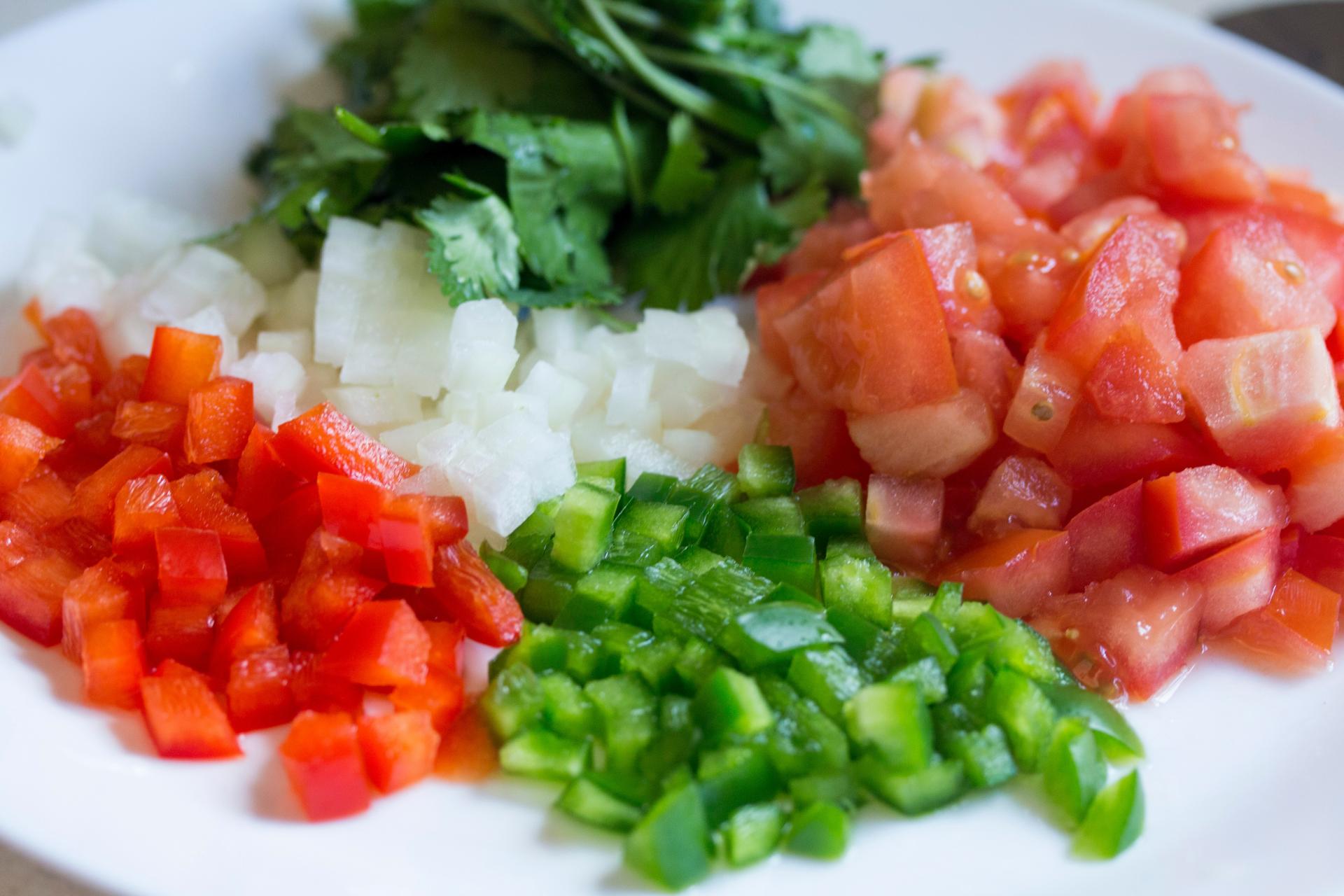 PRINCE CASTLE reference 
For 60 years, Prince Castle has been working to improve restaurant operations so they can quickly and safely serve a tasty product. Prince Castle understands that the quality of your menu always starts with your equipment.
The small Prince Castle cutter improves the consistency of pre-sliced prep work with consistent portion control and guaranteed cut accuracy, increasing yield while avoiding waste.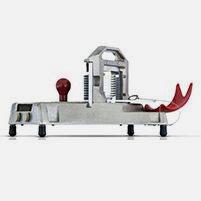 943 Series - Tomato Saber
Achieve precision slicing with every tomato cut.
Perma-Tight blade cartridge system never needs adjustment; 50 percent longer life than competitors
Ergonomically-designed contoured pusher handle carries tomato through blades instead of rolling it
Tomato Catcher reduces clean-up and improves food safety
Commercial-grade aluminum cast base for added strength, weight and corrosion-resistance
Permanently lubricated Duralon bearings allow Pusher and Carrier assembly to slide effortlessly along polished stainless steel rods.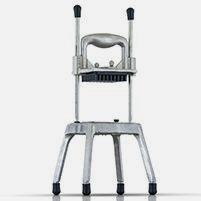 910-A - Dice Witch
Remain hands-off with uniformed dicing of onions and firm vegetables.
Dices onions, fries and other firm vegetables with one stroke
Fast and easy to use
Provides 3/8″ square (.95cm sq.) cut
Has an extra-large dicing head
Sturdy aluminum construction
Easy clean-up
Blades are easy to replace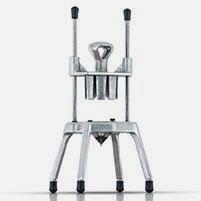 908-A
Save the natural juices and their flavor
Production of uniform and attractive neighborhoods.
Easy to use & easy to clean (a simple rinse is enough).
Stainless steel blades & robust cast aluminum construction.
Four wide non-slip feet for stability.
Available in 8 section model.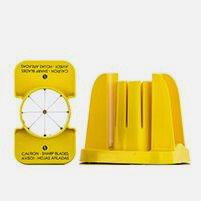 CW Series - Citrus Saber
Wedge the perfect citrus slice with simplified precision cutting.
Makes slicing simple and safe with an economical solution to wedging
Perfectly section fruits and vegetables, including lemons, limes and tomatoes
Much faster and safer than cutting by hand
Ideal for drinks, salads and garnishes
Available in two different colors – yellow and black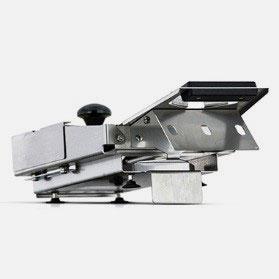 970-A - Bagel Saber
Turn breakfast prep-work into a perfected art of presentation. 
Produces perfectly uniform bagel halves safe and easy for anyone to operate
Blade can be re-sharpened or replaced
Completely submersible for easy clean-up
Built-in table stop ensures unit won't slide during slicing
Slices bagels up to 5 3/4 inches in diameter and two inches thick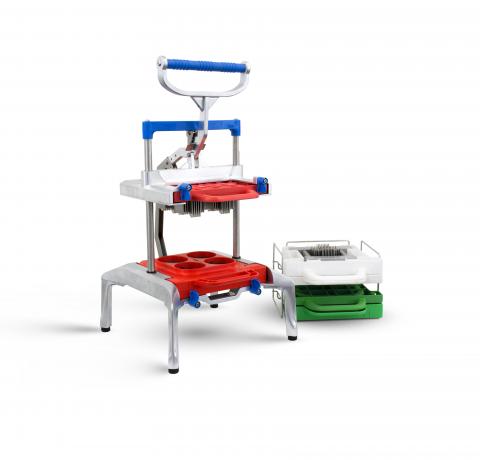 Saber King
Economisez du travail, améliorez la sécurité et maximisez l'utilisation de l'espace avec le Saber King™  de Prince Castle. 
Gagnez du temps  et du travail en coupant plusieurs pièces à la fois
Permet d'économiser de l'espace en coupant aussi bien les tomates, les oignons, et la laitue,
Meilleure sécurité avec des coupes lames certifiés
Nettoyage facile des blocs de lames
Efficace et simple d'utilisation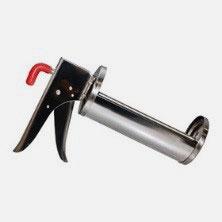 580 Series - Heavy Sauce Dispensers
Spread sauce with confidence and precision, regardless of consistency. 
Portion control for tartar sauce or other heavy sauces, including guacamole
Bottles not included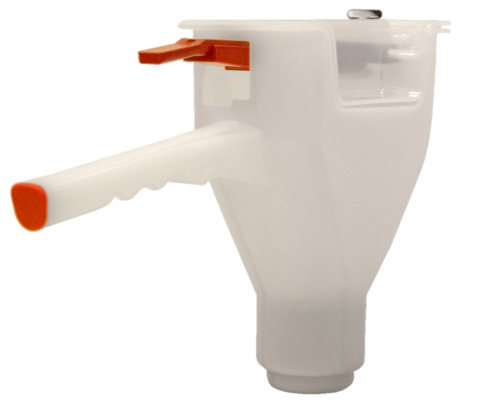 Distributeur Ketchup & Moutarde
Profitez d'une distribution parfaitement égale grâce à un contrôle de portions calibrées.
Conception mince / étroite utilisant moins d'espace de préparation
Capacité : 0,91 kg au dessus de la ligne de remplissage
Distribue 10 mL 
Comprend le couvercle avec attache pour réduire les pertes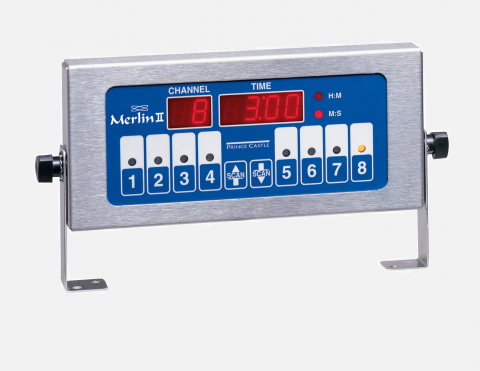 Série 740 - Minuteurs à affichage multiple
Simplifiez la synchronisation avec des minuteurs à fonction unique faciles à lire.
Nouveau design mince - seulement 2,77 cm d'épaisseur.
Les minuteurs comptent en minutes et en secondes, ou en heures et en minutes.
Chaque canal a une fonction unique et possède son propre affichage indiquant la durée restante.
Facile à programmer en utilisant les boutons de réglage haut et bas.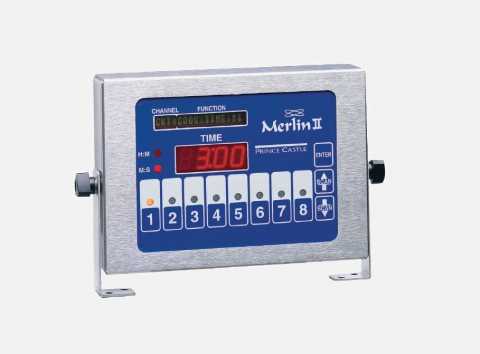 Série 840 - Minuteurs à affichage unique
Jonglez facilement entre les tâches de la cuisine et du travail de préparation, avec une minuterie facile à utiliser.
Nouveau design mince - seulement 4,04 cm d'épaisseur.
Les minuteurs comptent en minutes et secondes ou heures et minutes
Disponible en quatre, huit ou seize canaux et jusqu'à 40 éléments de menu préprogrammés et fonctions de service.
Affichage alphanumérique facile à lire.
Chaque canal peut être programmé indépendamment, et tous les canaux peuvent être utilisés simultanément.