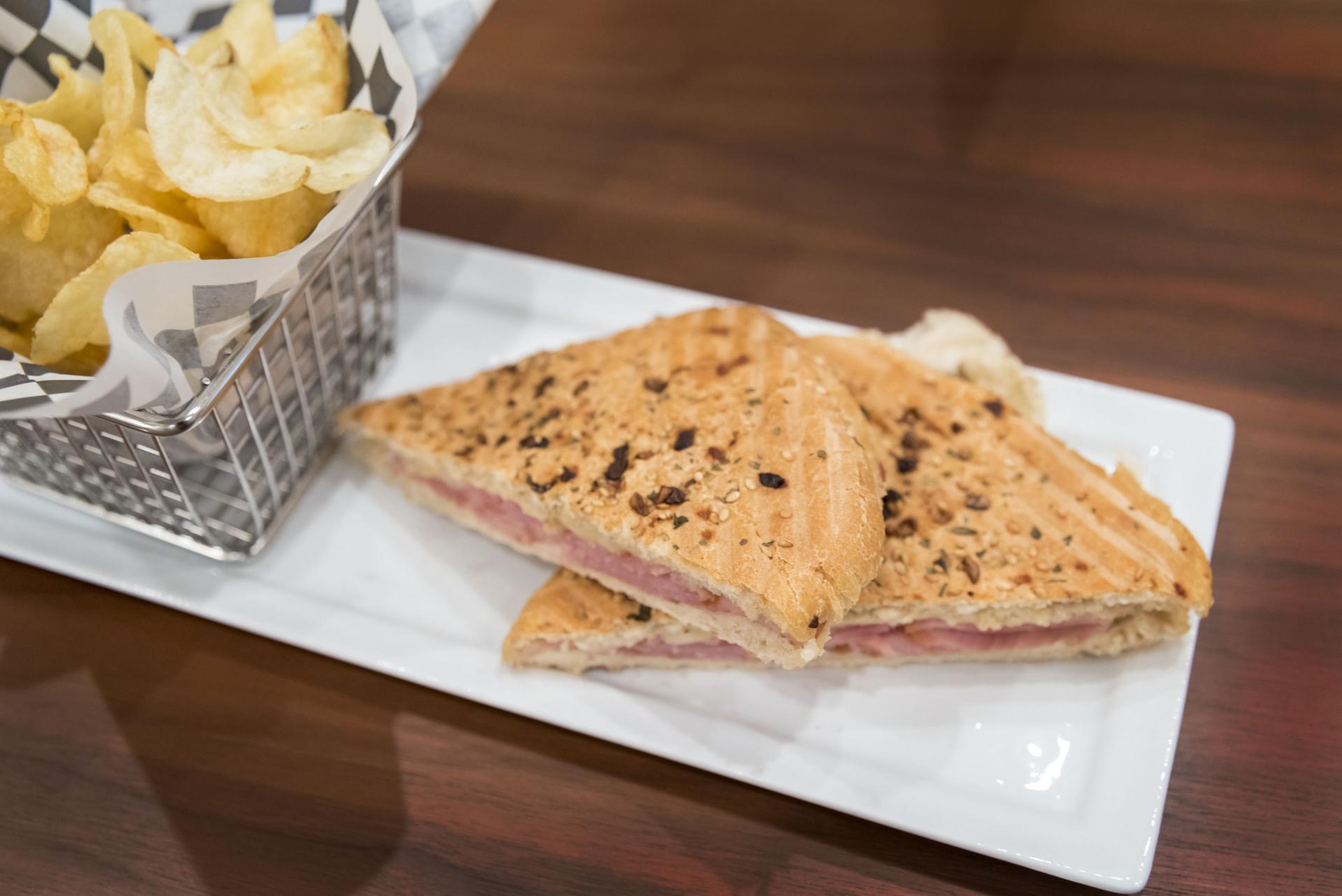 PRINCE CASTLE reference 
For 60 years, Prince Castle has been working to improve restaurant operations so they can quickly and safely serve a tasty product. Prince Castle understands that the quality of your menu always starts with your equipment.
Customize the art of toasting with solutions tailored to each unique kitchen need.
Achieve the perfect toast, from golden brown to caramelized finish
Protect prep workers with safety-conscious designs
Increase performance with temperature monitoring controls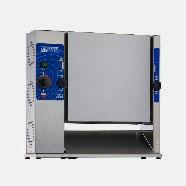 297 Series - Toaster de Contact – Slim Line
Never worry about a crushed bun when delivering the perfect toasted food.
Offers higher temperature toasting capacities
Stronger motor and higher temperature platen increases performance
Easy to clean and maintain
Adjustable bun crush controls and thermostat allows precise toasting for various bread products
Space-saving design
International models and voltages available.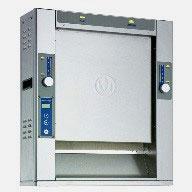 CTS Series - Vertical Toaster
Perfect the art of caramelization with a space-saving and versatile toaster.
Slim design saves counter space
Customize products with adjustable toast times from 9 to 40 seconds
Digital display and electronic controls make for precise and repeatable settings
Available in three conveyor options: wire, silicone and stainless steel pleated belt
Easy to clean with simple-to-remove conveyor and durable stainless steel construction
Dual compression adjustment knobs allow for maximum product flexibility
Accommodates all buns up to 5.5″ in diameter
Heat Shield for cooler surfaces ensures safer operation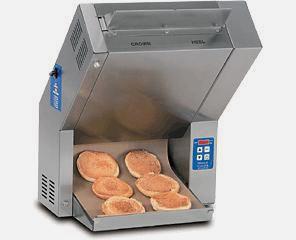 TX Series - Vertical Toaster
For maximum toasting power
Toasting time of 10 seconds
Toast capacity of 2,000 loaves per hour
Adapts to various sizes of breads
Adjustable temperature of the stage for precise toasting
Robust stainless steel construction
Easy to clean and maintain
Teflon sheets prevent sticking and are easy to clean.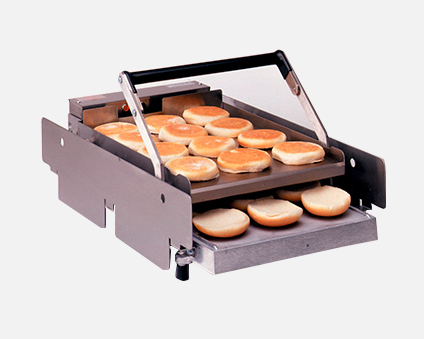 212 Series - Batch Bun Toaster
Master the art of multitasking by toasting multiple buns at once.
Toasts up to 12 complete buns at one time
Contact toasting for perfect caramelization that prevents condiments from saturating buns
Visible and audible alarms signal toast cycle is complete
Adjustable bun thickness controls, thermostat and timer
Stainless steel and aluminum construction with durable nickel-plated heating platen for uniform heat
Unit is easy to clean and maintain.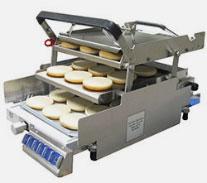 247 & 248 – Batch Toaster
Simplified electronic programming for improved reliability, ease of operation and menu flexibility.    
Possibility to toast up to 9 crowns and 9 heels at a time for 247 models, as well as 9 slices of toast sandwich on both sides for 248 models
Toasting time and temperature adjustable, possible programming up to 4 different products on each of the toasters
Adjustable plate height according to product heights.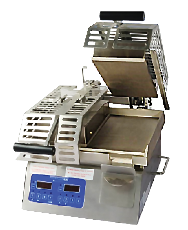 CG8 & CG14 Series
 Grill, sear, or heat; these contact grills simplify the art of grilling.
Split-top or single-lid design allows efficient grilling of a variety of products
"Floating gap" design allows for grilling of products with different thicknesses
Adjustable stops (0", 3/4", 1", 1-1/4") to prevent over compression of product
Solid state controls provide accurate temperature control
Durable stainless steel construction with integrated four-channel electronic, programmable timer/alarm (for each lid) to accurately track product grill times
Grease drawer is accessible from front for easy clean
625-AC
Recognize a more appetizing bun in less time.
Quickly steams regular buns in as little as eight seconds
Design allows for rethermalizing protein products in seconds
Digital controls enable accurate steaming and simple operation
Flexibly designed to accommodate menu expansion
Minimal condensation on surface and minimal steam discharged
Steam two buns, both crown and heel cutside down, at one time
Two units fit back-to-back for made-for-you, or single unit can be used for traditional restaurants