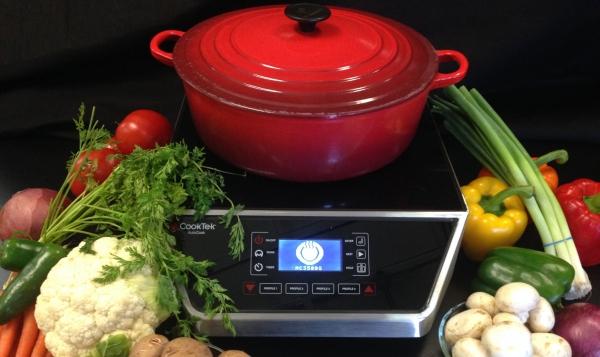 COOKTEK reference 
Established in 1994, the CookTek brand continues to be the leader in induction heating, cooking and heated delivery systems for commercial kitchens and restaurants. CookTek designs, manufactures and markets only proprietary or proprietary technologies.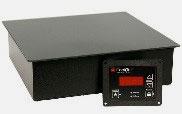 B652-U
Incogneeto System, invisible induction heating system
Totally invisible system when not in use (recessed)
No cutting in the work plan
Temperature range from 65 ° C to 85 ° C
Diameters of the compatible utensils induction: mini 178 mm; max. 305 mm
Thickness of the worktop: between 20 and 30 mm,
Not compatible with Corian or Polymer.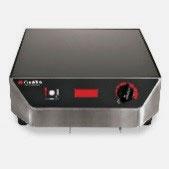 MC3500
Countertop Single Burner
Programmed with 22 temperature settings and 20 cooking settingsLED display
Temperature range from 29 ° C to 260 ° C
Auto shut off function prevents overheating
Built-in grease filter and air deflector ensure cleaner and cooler air intake.       
CookTek commercial induction woks heat the pan directly, making cooking times faster than traditional gas ranges and significantly improving performance and food quality. With durable Ceran™ glass bowls and counter top and drop-in options, professional cooks enjoy the sophisticated benefits of induction cooking while lowering energy consumption and utility bills. Induction cookers by CookTek are faster, safer cleaner, cooler and cheaper.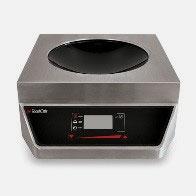 MW Series
Rotary control knob
Intuitive digital control
Glass bowl
The surface remains cool so spills do not burn.
Thickness of the worktop: between 20 and 30 mm
Built-in or countertop models.
Make sure your customers are satisfied and loyal with a hot, crisp pizza. The Cooktek pizza delivery system consists of durable nylon bags and polycarbonate trays, with fast heating loaders that are safe and easy to use.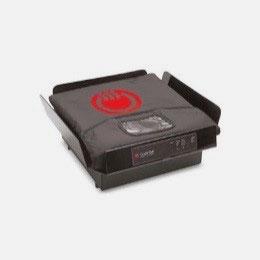 PTDS 200
Easy to use and automatic red / green lamp
Wireless bags for convenient and efficient delivery.
Chargers take only a few seconds to warm up.
Improved quality, service and customer loyalty.
Heats the bag in 90 seconds
1 inductor allows to heat about 10 bags
Keep the pizza hot and crispy 45 minutes
240 Volts
Be careful not to mix the 16 and 18 inch sizes.